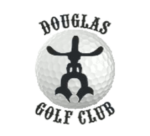 Short Business Description
THE HISTORY OF THE DOUGLAS COMMUNITY CLUB AND GOLF COURSE

One of Douglas' well used attractions is the Douglas Community Club. This 18 hole golf course is on 142.9 acres just south of Douglas.
1928

Ten businessmen contributed $100 each toward the purchase of the tract of land which a nine hole golf course was started featuring prairie fairways and sand greens. The ten businessmen are as follows: George Arnold, R.L. Markley, Henry Bolln, Waldo Bolln, Jo Garst, Bill Judevine, Jack Morton, Bill Omandson, C.C. Zimmerman, and Guy Squires. The members chopped cactus on the prairie fairways and did all the work to establish the golf course.

The sand greens were an experience in of itself. After your ball landed on the green -- you drag a path from the ball to the hole, then you putt to the hole and then you had to rake the green for the next player coming behind you.


Send Message to listing owner