City of Douglas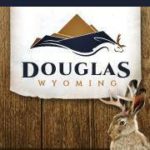 Business Name:
City of Douglas
Short Business Description:
The City of Douglas, the Home of the Jackalope, promotes, provides, and delivers vital resources to its residents and visitors to allow them to live, work, and play in a great community.

Douglas starts with "DO" • We DO model hometown pride. • We DO keep Douglas an attractive, fun community. • We DO value the contributions and respond to the needs of ALL of our citizens. • We DO all that is possible to create a diversified healthy economy. • We DO encourage responsible, sustainable development. • We DO give residents and visitors opportunities to live, work and play in the Home of the Jackalope.


Send Message to listing owner
Listing Title: City of Douglas